mull candle holders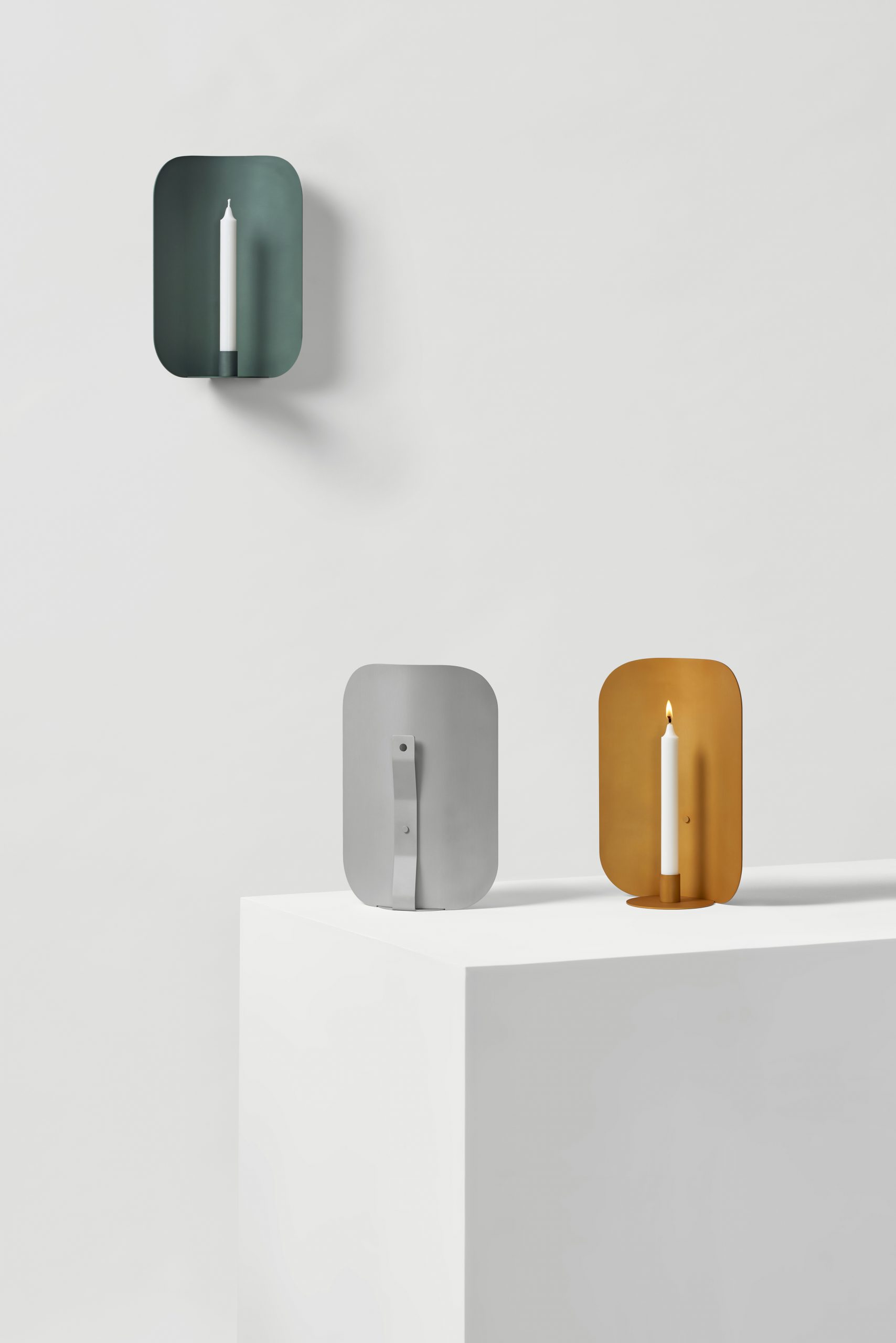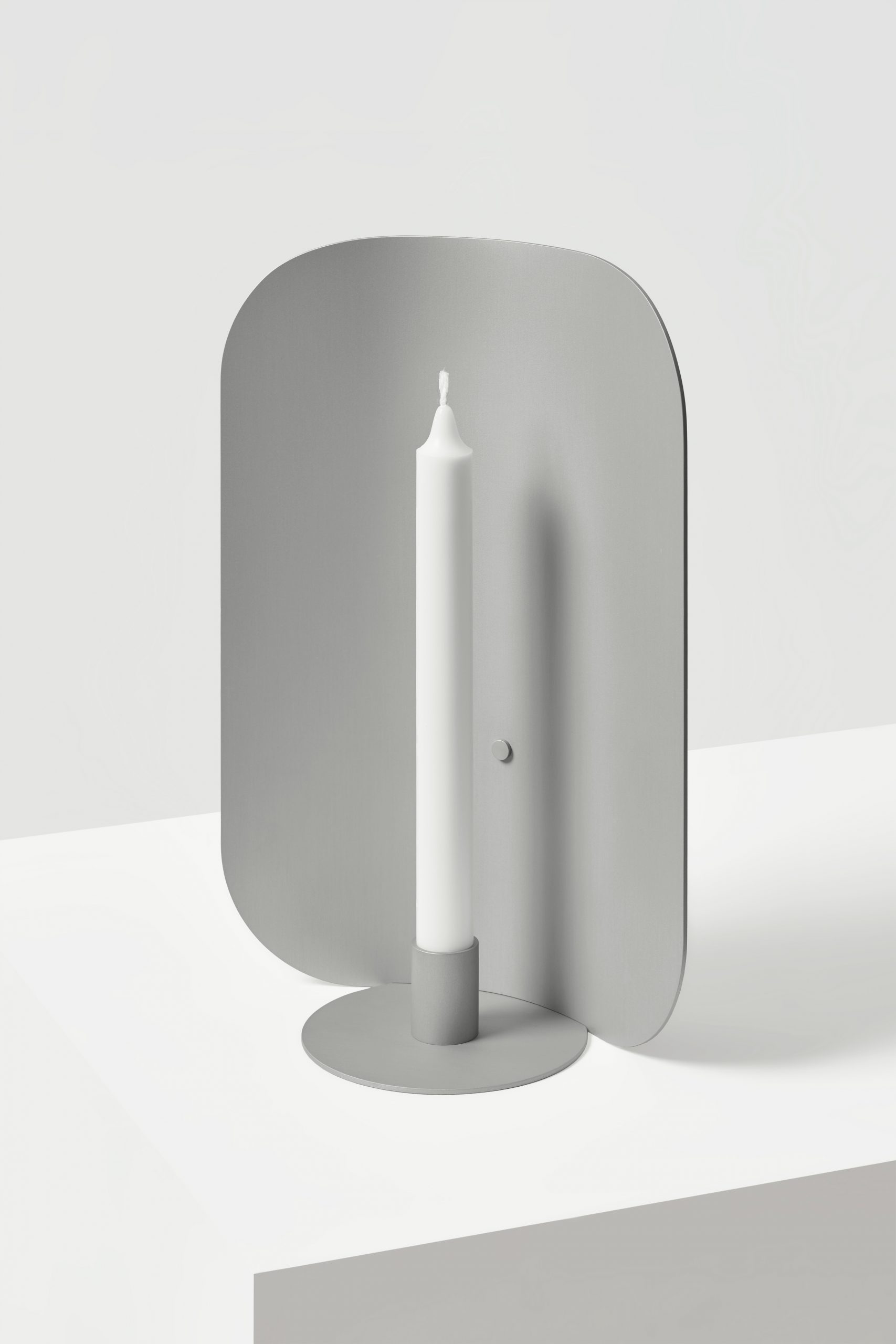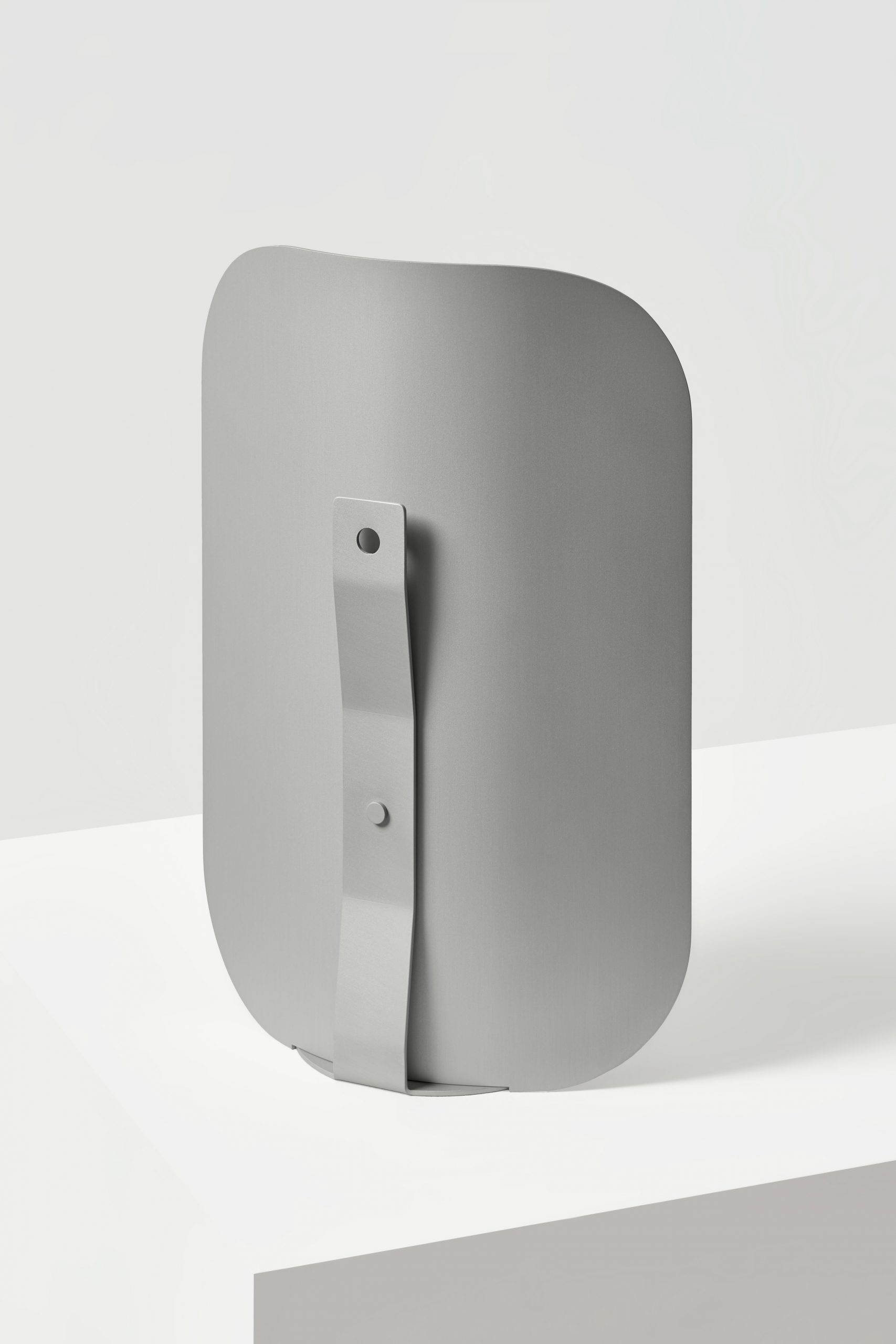 The Mull candle sconce was developed with gezelligheid, or cosiness/hygge, in mind.
The refined but soft form of the candle sconce is mirrored in its simple production of laser cut and folded aluminium sheets, screwed together with a book screw. Its sandblasted finish brings a warm reflective tone that enhances the atmosphere to a gezelligheid, in the interior it is placed in.
Its simple construction with only a very discreet hanging bracket places the sconce with equal ease and elegance hanging on a wall, or resting on a table or counter surface.
The Mull sconce was designed in collaboration with Earnest Studio.
Material:
H 30cm x W 20cm x D 11cm