paper lamp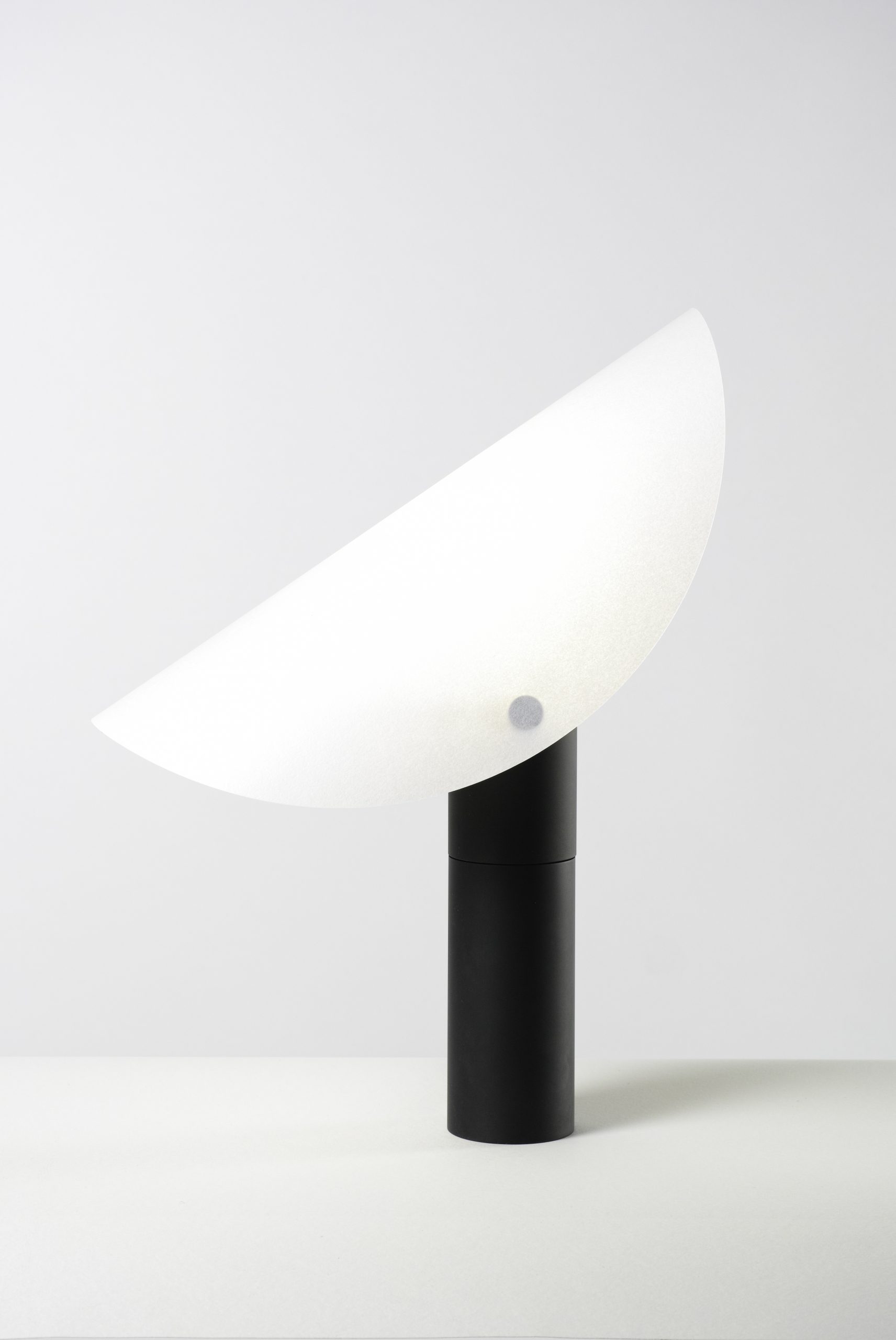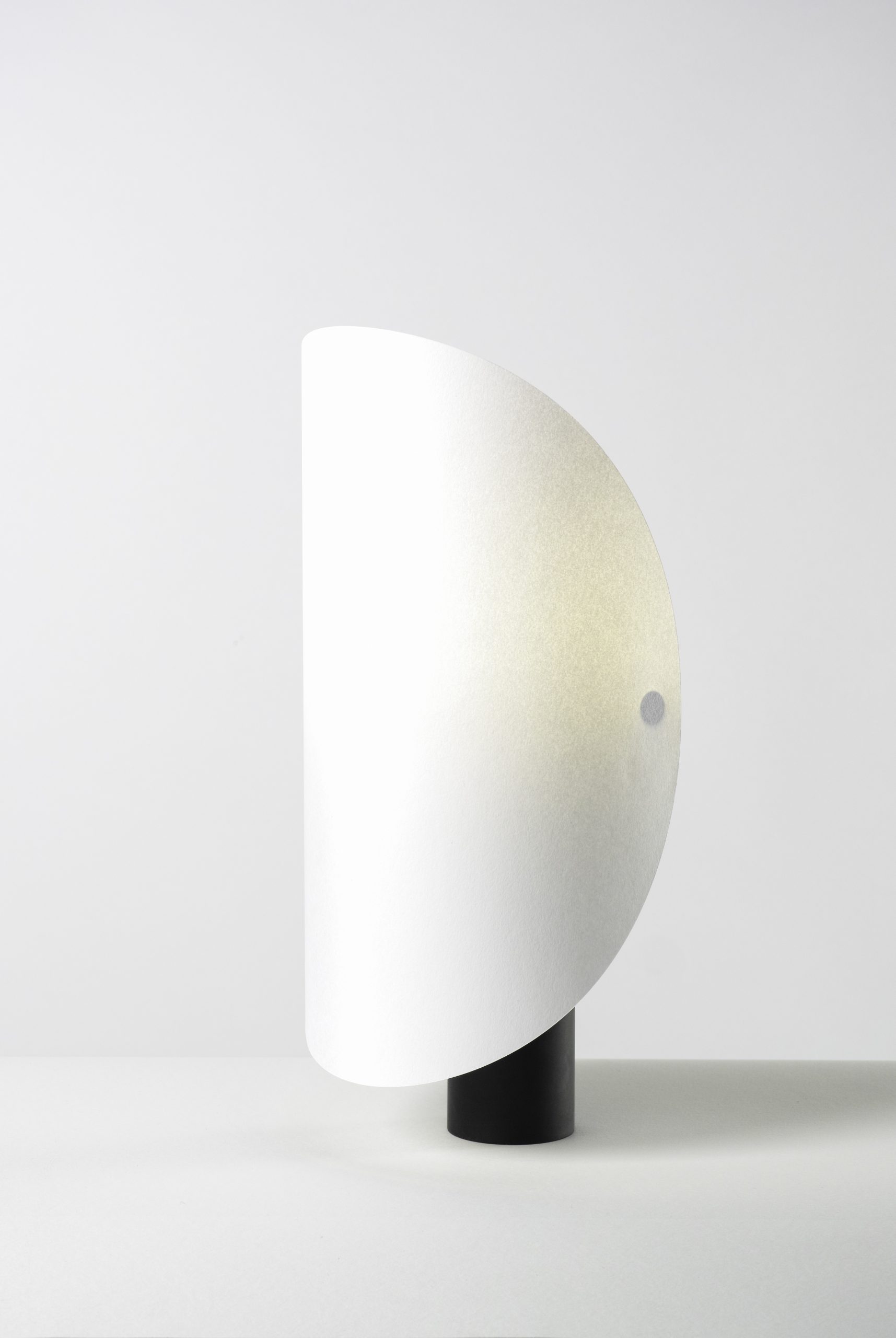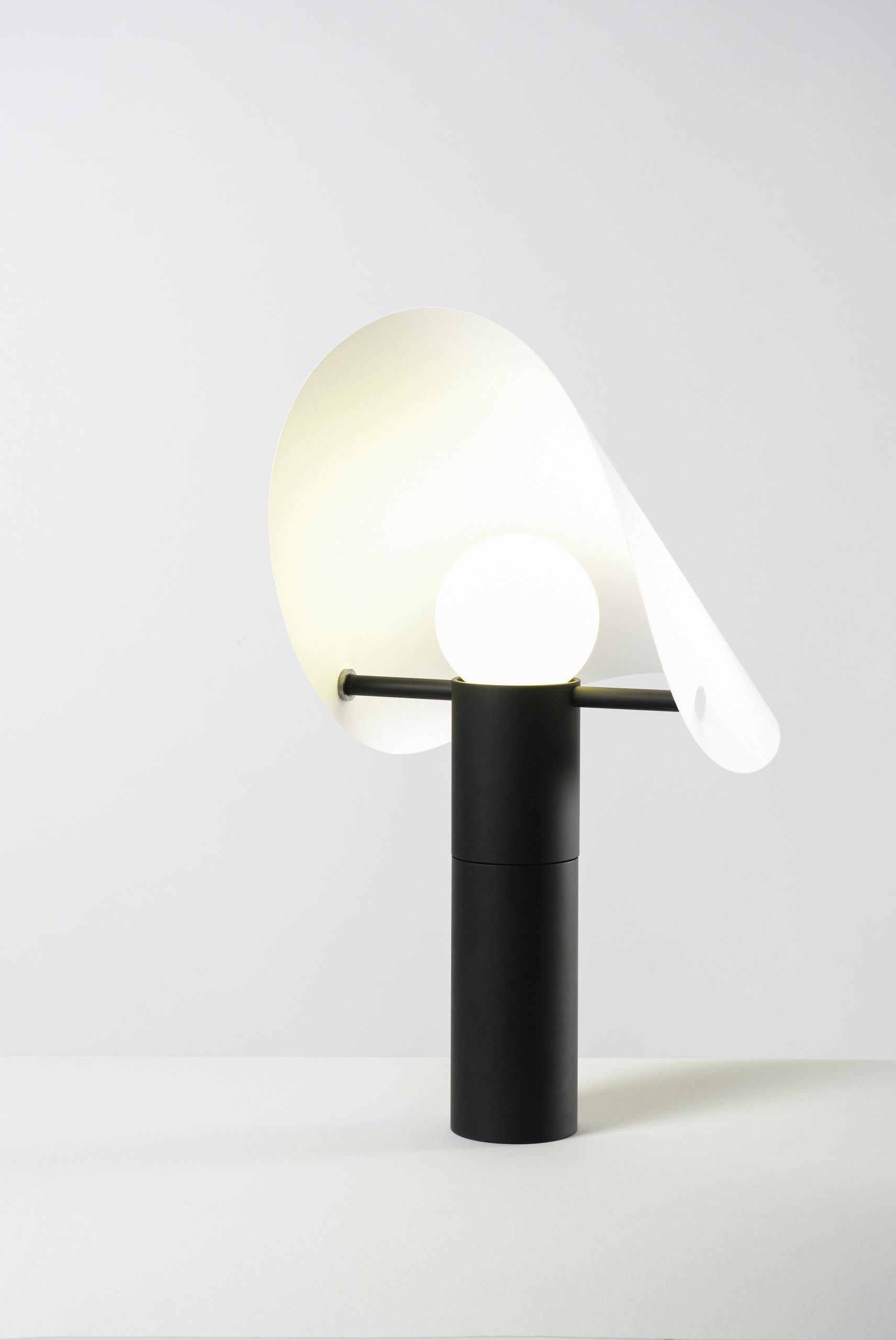 The Paper Lamp started as a study in lighting in the designer's own living room through play with light, material and spatial dimensions. This is often how new projects and ideas are inspired and realised - through daily interactions with various objects and situations at home.
A novel feature of the Paper lamp is the use of magnets that hinges the lampshade to the base, easing the tilt up and down. This magnet function also enables an easy removal of the lampshade for replacement as it also is available in other colours and in a print.
The tilting lampshade enriches the lamp with changeable aesthetics and use. When in full downward tilt a great intimacy is expressed as the lampshade shields the base, concealing the lightsource entirely. This results in a soft illumination. In upward position there is a sense of openness and transparency, revealing the lamp structure and source of light. This provides a stronger and more directed light.
The Paper lamp's diverse appearances makes it useful and aesthetically pleasing in a variety of settings, at home, in the office or the hotel room - either by spreading a soft, general light when concealed, or a more open and directed light in its open tilt.
Materials:
Aluminium, Paper
Dimensions:
H 40cm x W 16cm x D 32cm